Ballet Timeline
Ballet is a modern art, dancing is prehistoric. The history of ballet is but a fragment of the history of dancing. Ballet can be defined today as a theatrical entertainment of group and solo dancing usually to a musical, vocal or percussion accompaniment, with costumes, scenery, and lighting. CLASSICAL BALLET is movement based on the traditional technique from the French ballet of the 17th and 18th centuries, and the Italian school of the 19th century. Classical ballet was brought to ultimate perfection by such great teachers as Carlo Blasis, C. P. Johansen, Legat and Cecchetti. CLASSICAL STYLE is based on the turn out, the five positions of the feet, pointe work and technique of beats, turns, elevation, and extension. Modern dance originated as a reaction to the rigidity of classical ballet.
The following is a timeline of ballet history from it's beginnings through the formation of the major 20th century companies. Click on the hyperlinks for more detailed information on specific stages in the development of ballet. Especially significant links arebold.
Before 1700
1489: Bergonzio di Botta presents his ballet dinner at Tortone, Italy.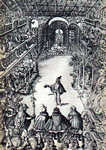 1581: First ballet Le Ballet Comique de la Reine choreographed by Balthasar de Beaujoyeaux in 1581 (the Catherine di Medici regime: 1519-1589).
1584: Teatro d'Olympico with proscenium arch stage in Verona, Italy.
1588: First French book on dance Orchésographie written by Thoinot Arbeau; published the description of the turn-out
1653: Louis XIV (Sun King) danced the Sun God in Le Ballet de la Nuit. His teacher Pierre Beauchamps began to create a vocabulary for dance.
1655-1729: Louis Pécourt - first leading professional male dancer.
1661: Louis XIV established the Académie Royale de Danse. Jean Baptiste Lully (1632-1687), musician, composer and dancer, ran what would become the Paris Opera with an iron hand.
1665-1738: Mlle. LaFontaine - first professional female dancer.
18th Century
1713: The Académie Royale de Danse was attached to the opera.
1725: Pierre Rameau, a French dance master, wrote Dancing Master. This book emphasized the importance of the five positions.
1726: Marie Carmargo made her debut. Her rival Marie Salle made her debut in 1727.
1733: Marie Salle creates her Pygmalion, wearing only a tunic.
1738: Jean-Baptiste Landé founded the Imperial Ballet School in St. Petersburg. Read more about the Beginnings of Russian Ballet. and the beginnings of the Bolshoi Ballet.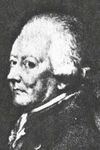 1758: Jean-Georges Noverre, the "Shakespeare of Ballet," produces his first ballet in Lyon and writes his theories on dance.
1760: Jean-George Noverre published his book Letters on the Dance.
1766: Catherine the Great creates Dictorate of the Imperial Theatre.
1772: Maximilien Gardel discards his mask.
1780: John Durang, America's first male dancer performs in Philadelphia.
1786: Dauberval choreographed La Fille Mal Gardee. It is the oldest ballet in present repertoire.
1789: French Revolution begins.
1791: First American ballet company performs in Charleston, SC. Read more about the Beginnings of American ballet.
19th Century
1804: Napoleon declared Emperor of France.
1820: Carlo Blasis wrote An Elementary Treatise upon the Theory and Practice of the Art of Dancing.
1828: Marie Taglioni makes debut at the Paris Opera.
1830: Carlo Blasis publishes The Code of Terpsichore.
1832: Filippo Taglioni's La Sylphide started the "romantic period".
1841: Giselle choreographed by Jean Coralli and Jules Perrot, starring Carlotta Grisi.
1842: Christian Johansson accompanied Marie Taglioni to Russia and stayed to become one of Russia's greatest teachers.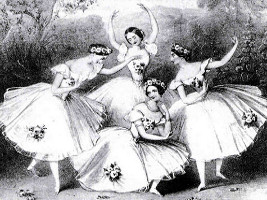 1845: Pas de Quatre choreographed by Jules Perrot at Her Majesty's Theatre in London.
1848: Fanny Elssler and Jules Perrot take Russia by storm. Perrot stayed for 10 years as head of the Maryinski Ballet.
1852: Lev Ivanov, the first Russian-born innovator, graduates from the Imperial School.
1858: Arthur Saint-Leon replaces Perrot as head of the Bolshoi.
1870: Marius Petipa replaces Arthur Saint-Leon as director of the Bolshoi and was a dictator for 30 years.
1870: Aurthur Saint-Leon returns to Paris and choreographs Coppelia, the last major ballet at the Paris Opera. The Franco-Prussian War and the siege of Paris cause the demise of ballet in the West. Read more about French Opera at the end of the 19th Century.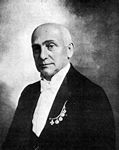 1890s: Ballet was becoming a minor art in the West and non-existing in America. Three people, all from Russia but not all Russian, came on the scene about the same time and created a new interest in Ballet throughout Europe and America: Enrico Cecchetti, Sergei Diaghilev, and Agrippa Vaganova.
1890: Enrico Cecchetti becomes a dancer and ballet master at the Imperial School 1890.
December 18, 1892: The first performance of Petipa's The Nutcracker given at the Maryinsky Theatre in St. Petersburg.
20th Century
1917: Russian revolution. Read more about Russian Ballet in the early 20th Century.
1909: Sergei Diaghilev returned ballet to the western world with his Ballet Russe. For 20 years he was the leader of ballet in Europe and in America. Read more about the descendents of the Ballet Russe...
1910: Sol Hurok starts to organize his first concerts.
1910: The first Ballet company in America, Chicago Opera Ballet, is established.
1929: The Dorothy Alexander Concert Group started - later to become the Atlanta Civic Ballet.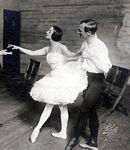 1933: After Diaghilev's death, René Blum and Col. de Basil founded the Ballet Russe de Monte Carlo and carried on the tradition of ballet. Blum was murdered at Auschwitz by the Nazis.
1933: The San Francisco Ballet was formed by Adolph Bolm.
1934: The Catherine Littlefield Ballet Company became The Philadelphia Ballet.
1937: The American Ballet Theatre begins as the Mikhail Mordkin Ballet.
1933: Lincoln Kirstein and George Balanchine start the School of American Ballet in Hartford, CT.
1934: School of American Ballet moved to New York City.
1934: American Ballet Company made its debut.
1936: Ballet Caravan made its debut.
1946: Ballet Society made its debut
1948: Ballet Society becomes The New York City Ballet.
1954: Joffrey Ballet gives its first concert at the 92nd Street Y.
1969: Eliot Feld's first Company started.
1971: Dance Theatre of Harlem gave its first concert at the New York City Guggenheim Museum.
I have tried to give my readers a capsule history of ballet. I have said before that every name mentioned could be a story by itself. I would like to think that maybe I have stimulated some of you to read books on ballet that can go into more detail than I have.
I feel that almost every dancer, choreographer and teacher has left his or her mark. Those of you who are my students now or have been at one time, let it be known that it has taken hundreds of other dancers to have given me my background. I teach you what others have taught me, and I hope that what I give to you will find its way to others.
According to Lincoln Kirstein, "It is difficult for most of us to remember, since the history of ballet in the last three hundred years is so richly documented and so thinly in the three thousand years before." That even in the beginning of time dance has existed in all primitive societies. Humankind danced long before there was music. Dance may have been the reason for music in the first place. Those of you who know how important I think music is to dance might think I would not make such a statement. Early dancers created their own music by stomping on the ground, and later stretching animal skins across their legs and beating them with their hands or a stick.