Mia Slavenska (1914-2002)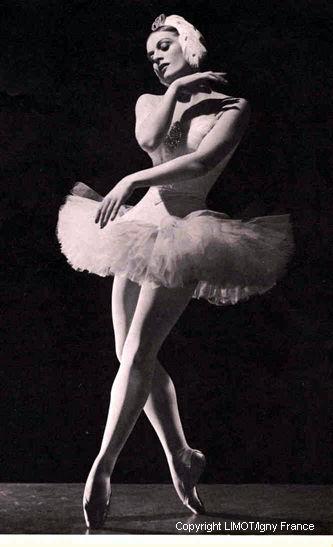 I had the privilege of studying with Mia Slavenska in the 1950s while she was still dancing with her own company. I remember seeing them perform at the Lewisohn Stadium at City College in New York. Slavenska was not only a brilliant technician but also a beautiful woman, with bright red hair. When she taught class she dressed in bright colors with a large jeweled pin at her waist.
Slavenska starred in a wonderful French film, La Mort du Cygne (1938), in which she and Yvette Chauviré (who later became a prima ballerina of the Paris Opera Ballet) played rival ballerinas. Janine Charrat, who became one of France's leading choreographers, played a young ballet student. You may have seen the Hollywood version, called The Unfinished Dance (1947), which I think set ballet in this country back a hundred years.
Slavenska was born in 1914 in Yugoslavia. She studied in Zagreb with Josephine Weiss, then in Vienna with Leo Dubois. When she moved to Paris she continued her studies with Lubov Egorova, Mathilda Kschessinska and Olga Preobrajenska. She also studied modern dance with Harald Kreutzberg and Mary Wigman.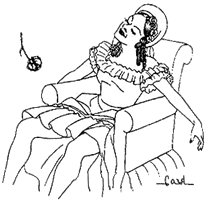 Slavenska became ballerina of the Zagreb Opera (1930-33) and joined the Paris Opera in 1933, dancing with Serge Lifar. In London she danced with Anton Dolin before joining the Ballet Russe de Monte Carlo (1938-42). She later formed her own company, Ballet Variante. Slavenska also continued to dance as a guest artist for many major ballet companies, and in 1953 she established the Slavenska-Franklin ballet company with Frederic Franklin. One of the roles she created was Blanche Dubois in Valerie Bettis' A Streetcar Named Desire.
In her final years, Ms. Slavenska taught ballet in Los Angeles. She passed away on October 5, 2002.
(First published February 1998, updated October 2002)