Russian Ballet 1904-1927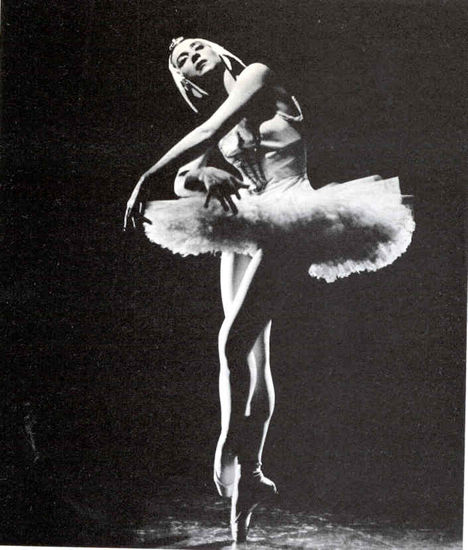 In the first paragraph of Alexandra Danilova's autobiography Choura she tells us she was born in St. Petersburg, went to school in Petrograd and danced in Leningrad and yet never left the city. Danilova, Tamara Gevergeva (Geva), Nicholas Efimoff and George Balanchivadze (Balanchine) were contemporaries, growing up in the days of the Tzar and later during the revolution of 1917. Before I detail their lives, I want to tell you of the world in which they grew up. I think many visualize the world of the Tzar and Bolshviciks as a romantic period. Movies like "Doctor Zhivago" tell of the love lives of the main characters, with the romance overshadowing the tremendous hardship of the times.
In Danilova's Choura and in Geva's Split Second they tell of their youth and their family situations, which we might think questionable. Both girls' mothers (or mother substitute) would be considered "women of the world" today. Danilova was shuttled from family to family until she was enrolled in the Theatre School. Geva grew up with a mother who was unfaithful to her husband, and a father that she loved who had no time for her. Geva's youth was surrounded by death and neglect. Her German nanny was her protector and the person who paid for her dance education. Even though Danilova and Geva would be considered peers, they didn't meet until they were both students at the Theatre School.
When the Tzar was in power, these two families would have been considered upper middle class. After the revolution, both families lost their homes and had to share living quarters with strangers. Regardless of the size of a family, they were confined to a few rooms with three or four people sharing a space that opened into a common hallway where a wood burning stove was the only heat. Food was so scarce that often times they survived by watering down soup and milk. Meat was almost unheard of until Geva's mother prostituted herself with the butcher so she could feed the family.
Danilova was accepted into the Theatre School before the revolution and they managed every aspect of her life. The curriculum at the Theatre School was overseen by The Imperial Ballet which had many names: Maryinsky, The State Academy of Opera and Ballet (GATOB is the Russian abbreviation), Kirov (named after a Communist General) and now, Maryinsky again. After the Communist takeover, the boys at the school raided the attic and ripped up the floors for firewood to keep warm. Geva said that the wooden planks normally used for sidewalks became firewood.
Geva's father was opposed to her dancing at first and by the time he consented she was too old to audition for the Theatre School. She had to study privately with Eugenie Sokolova. When she auditioned for the Bolshoi Ballet School, she was rejected because her style was too much like that of the Imperial Ballet. After the revolution, the Theatre School offered evening classes for those who could pay. Geva started her real training at the Theatre School and began dancing from time to time in a haltura for a sack of flour or sugar. Performers thought of haltura as a "bread and butter" job.
While still very young, Balanchine was enrolled in the Theatre School as a boarding student. His family lived so far away that he couldn't see them, so he became the ward of Grigory Grigorevich, a teacher at the school.
Because of Balanchine's inventive choreography the Maryinsky, now called The State Academy of Opera and Ballet or GATOB, was appalled by his work. To have his work seen he performed at as many halturas as possible. He assembled a group of dancers from the school and company. They were Alexandra Danilova, Lydia Ivanova, Tamara Geva and Nickolas Efimoff. Once the officials heard of this, they fired Balanchine and threatened Danilova, Ivanova and Efimoff with dismissal as well. Geva, who married Balanchine after he graduated, stayed and continued to dance with him. The others who believed in Balanchine's work would sneak away and dance for him in halturas.
Vladimir Dimitriev, an opera singer who became a croupier in a gambling casino after losing his voice, was an admirer of Balanchine and his company. He managed to save enough money to finance this small company. Dimitriev convinced the Russian Government to send this group of dancers to Berlin, Germany, to show the West that Russia was still civilized. The success in getting the State to allow them to leave was a real feat for Dimitriev because no one was allowed to enter or to leave Russia.
He arranged the tour during the dancers' vacation with a set time to return to Russia -- but they never did. When they all decided to do the tour there was no thought about defecting. Just before the tour, Lydia Ivanova was killed and her death still remains a mystery.
After their engagement was complete in Berlin, everyone but Danilova wanted to try their luck in the West. Dimitriev got them a booking in London and Danilova decided to go with them. Diaghilev had heard of this Russian group and invited them to audition for his company. When Danilova was asked to do the audition she told Diaghilev, "If I am good enough for the Maryinsky then I am good enough for you." Diaghilev laughed, "Yes, you are absolutely right."
(First published August 1996)