Dance Theatre of Harlem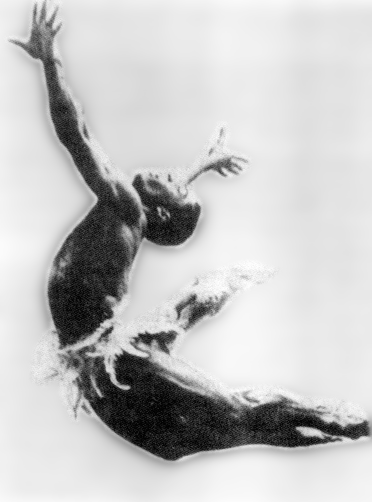 When I had my Greenwich Village Studio, William Dollar came by to watch me teach. I had a young black dancer in class who caught Mr. Dollar's eye. The dancer was Bob Curtis, now a teacher in Italy. Mr. Dollar was about to start rehearsals for a Broadway show, "Four Saints in Three Acts" by Gertrude Stein. He hired Bob on the spot. Through Bob, I met the other dancers in the show. One was Louis Johnson and the other was a very young Arthur Mitchell. Arthur had just graduated from the High School of Performing Arts.
Arthur was born in New York in 1934. He joined the NYCB in 1956 and became a popular soloist. He won the Capezio award in 1971 and the Dance Magazine award in 1975. The awards were not for his dancing by for his great achievement in organizing the Dance Theatre Of Harlem with Karel Shook. DTH was the first classical ballet company for black dancers. The company made its debut at the New York Guggenheim Museum in January 1971. DTH has earned a reputation for itself and is well on its way of becoming a major company in America.
Dancers from DTH who are currently taking classes with me are: Stephanie Dabney, Eddie Shellman and Endalyn Taylor.
(First published March 1990)