Margaret & Sonia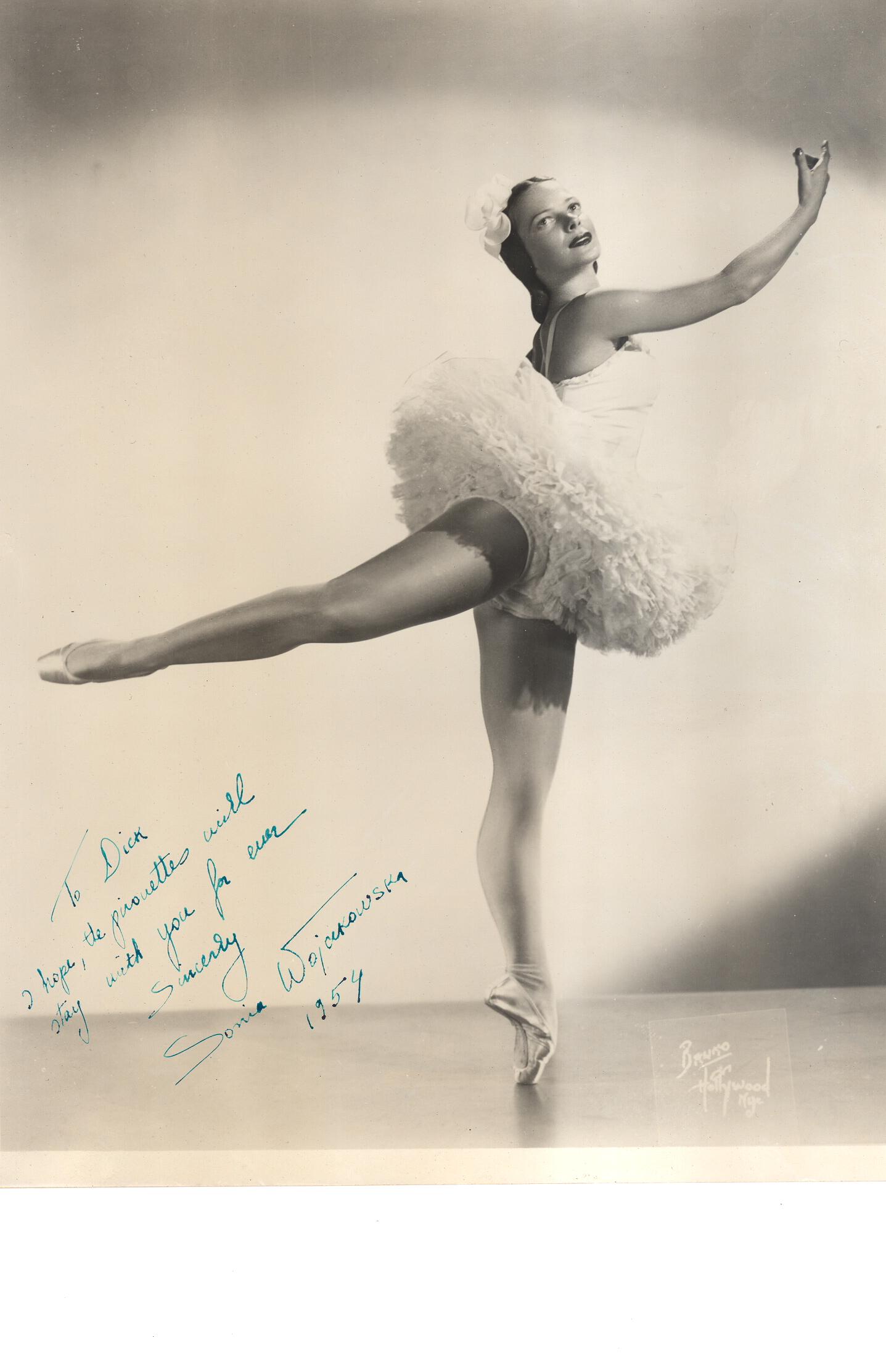 September 25, 2005
Yesterday while I was teaching my ballet class at Ballet Academy East I heard myself shouting above the music: "Pull in your stomach, lift your chin, straighten your knees, get the correct arms; how many time do I have to tell you the difference between croise and efface?" Hearing myself give these commands, I thought, how did I get so demanding? It only took a minute for me to remember the great teachers who never gave up on me.
After the lesson I was sitting in the faculty room reviewing my class. I thought of teachers like Margaret Craske at one end of the spectrum, and Sonia Wojcikowska at the other, and the many more in between. All of my teachers left me with special knowledge to continue the tradition of ballet. But Margaret and Sonia, because of their differences, formed the basis of my teaching.
In 1949, when I came to New York and started my studies with the American Theater Wing, I was enrolled at Ballet Arts, the main ballet school in America. I took two ballet classes a day plus other forms of dance to fill out the day. I was young and full of energy; I never thought that I was over-working my body. By chance my schedule included classes with Sonia and Margaret. The first day I saw that these ladies' differences as teachers covered a full range of theory.
Margaret Craske was 51 with steel gray hair pulled back in a bun. Sonia, was about 30, with her brown hair pulled back in a bun, that's where the physical similarity ended. Miss Craske always wore a straight line tweed skirt that showed off her little pot belly and comfortable shoes, while Sonia was in tights, leotard, and skirt. Even though she had a child just a month before I arrived, Sonia's body was solid muscle.
Margaret's class was cerebral with an emphasis on theory. I would often shift from one foot to the other while she explained in full detail the mechanics of a movement. In her class the arms and legs had to be perfect before a student could try the next movement. I would seldom work-up a sweat, but my hearing did improve. Being in Sonia's class was a little bit like drowning: I got through the combination the best I could. There was never a break; she corrected as students danced. After Sonia's class I could wring out a pint of sweat from my dance clothes.
Margaret, British that she was, never raised her voice but could cut to the core with a soft spoken phrase. Sonia's high pitched voice could be heard three studios away, but she never insulted. She got what she wanted by cajoling and praise. Sonia always praised a movement done well, but Margaret's praise was so subtle I never knew I was complimented.
Margaret Craske danced briefly with the Diaghilev's Ballets Russes and was one of the last students of Enrico Cecchetti. She was teaching at Sadler's Well Ballet School, when her most famous student, Antony Tudor, brought her to America to be ballet mistress of Ballet Theater.
Sonia's father, Leon Wojcikowski and her mother, Helene Antonova, were stars of the Diaghilev's Ballets Russes. Sonia often talks about Uncle Sergei and her Godfather Pablo Picasso. As a small child she took one lesson from Margaret, but their personalities clashed and Sonia became a protege of Mme. Egorova. She made her debut at fourteen with the Original Ballet Russe and came to America to dance at the World Fair in 1939. She was an original member of Ballet Theater, and during World War II, she was the ballerina of the Foxhole Ballet. Sonia also had a part in the original Oklahoma.
As different as these two ladies were in their approach to teaching, the results were the same. Margaret and Sonia were determined to pass the traditions of classical ballet on to their students.
Many of their students are now teachers, and I hope that they, like myself, feel that the traditions of ballet should be preserved. Like every other profession the vocabulary is constantly changing and expanding. This means that today's teachers can add to, but can not change, the traditions of ballet.
I hope my students are thankful that, by accident, I had two wonderful teachers: Margaret Craske and Sonia Wojcikowska.