Dance, But What Kind?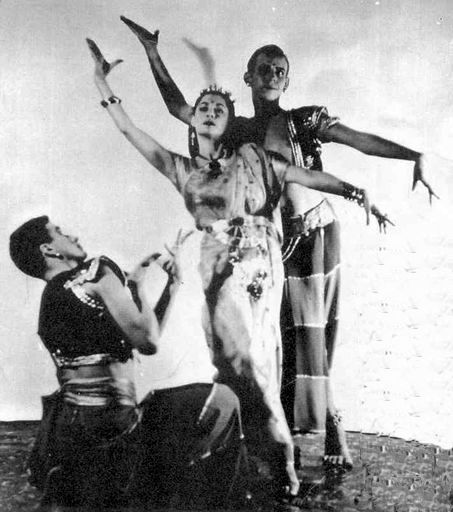 When I decided to be a dancer I was ignorant about the profession. I had seen the Ballets Russes, Gene Kelly, Fred Astaire and many others, and I thought it was all the same; if you studied dance it prepared you for all disciplines. How wrong I was. I had studied ballroom as a young teenager, and I knew that what I was learning wasn't meant to be a performing art for the theater.
My very first experience as a professional dancer was dancing with the Festival Folk Dance Workshop doing exhibitions of dances from countries all over the world. I enjoyed it very much, but I was encouraged to study ballet to improve my performing skills.
As a student in the San Francisco Ballet School, I was introduced to many forms of dance. There was Character dance, which is a professional form of folk dancing used in ballets, such as the mazurka in - Coppelia. The Jose Greco Dance Company and the Katherine Dunham Company specialize in ethnic dance, which is a step above folk dancing and character. Hindu, Spanish, Afro Cuban and etc. are classified as Ethnic dance. I studied Hindu with Hadassa, Spanish with Guillermo del Oro, and Afro-Cuban with Katherine Dunham. Modern dance is different yet, freeing the body from the restrictions of ballet technique. I began to study Modern dance, first with Mimi Kaggan in San Francisco and later with her teacher Hanya Holm in New York. I studied Plastic with Yehichi Nimura. When I started dancing there were no Jazz classes, but there were classes in theater dance. I also studied Tap with Ernest Carlos, but I knew I would never be a Fred Astaire.
I excelled in all my classes, but If I didn't specialize I would be mediocre in all. Although I never gave up all my interests, I did work harder at ballet. Even in ballet there are choreographers and teachers who pass on the traditions of the styles to the performers. I again wanted to do it all, and after a stint of teaching, performing, and choreographing, I realized that to do anything to the best of my ability I had to choose one skill and concentrate on it.
I chose to teach ballet and found another division. There are a number of schools of dance: Cecchetti, Vaganova (Cecchetti was her teacher), Bournonville, the French, and the Royal Academy of Dance (based on Cecchetti). Ballet vocabulary is the only thing that holds ballet together. I was trained in the Cecchetti school first and later the Vagonova school. I decided to teach Cecchetti with a sprinkling of Vagonova. Although I did continue to choreograph shows using all the skills I acquired in all the disciplines I had learned, I opened a ballet school and became a major teacher of ballet.
I still enjoy watching performances in all forms of dance, whether it be Ballet, Modern, Ethnic, Tap, Jazz or an all inclusive form called Dance.