Cooper Union
The Cooper Union for the Advancement of Science and Art, was established in 1859 by inventor, industrialist and philanthropist, Peter Cooper, and offers programs in art, architecture and engineering.
41 Cooper Square is a 175,000 sq. ft. classroom, laboratory and studio building designed by Thom Mayne of Morphosis. that opened in 2009, that replaced a smaller structure that had been built around 1920. Given the school's aesthetic orientation, it is not surprising that they would choose to follow the international fashions of the day, although the contrast with the school's majestic 1859 neo-Romanesque Foundation Hall just to the northwest is jarring. It would be interesting to see how critics of the future will judge the school's design choice to ignore its architectural heritage in order to follow the fads of the present.
Rising around the same time just down the street at 25 Cooper Square was yet another non-contextual architectural absurdity of the early 21st century. The Cooper Square Hotel is a 21-story, 145-room hotel finger tower designed by Carlos Zapata sandwiched incongruously between a set of low-rise buildings from the 1920s.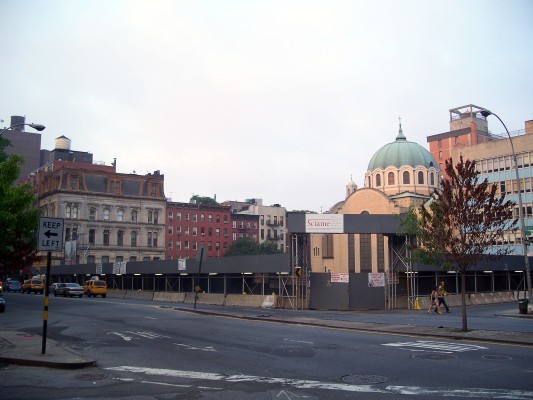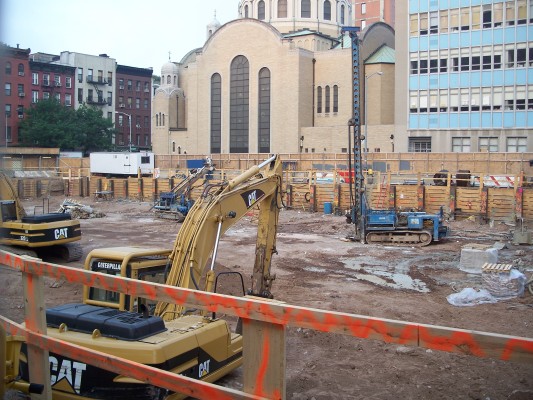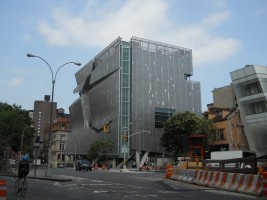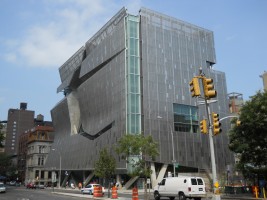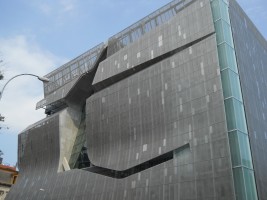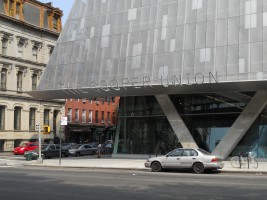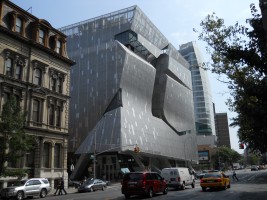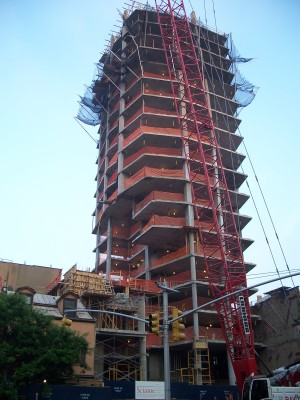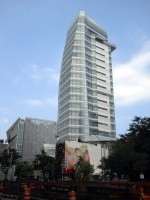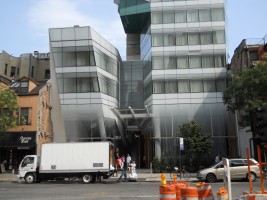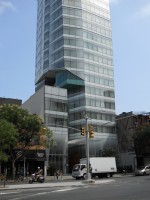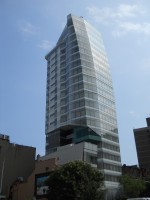 Next: Joseph Curran Building / National Maritime Union Headquarters / Edward and Theresa O'Toole Medical Services Building