First Baptist Church
265 West 79th Street
New York City, NY
This church building was designed by George M. Kaiser (who also designed the Apollo Theatre) and was dedicated in 1894. A balcony was added in 1903, raising the seating capacity to 1,000 around the time the new IRT subway stop opened just steps from its front door. The building serves a conservative, evangelical congregation that was founded in 1760 and has an association with the General Association of Regular Baptist Churches. The building is also used as a rental by other congregations.
The facade incorporates biblical symbolism. The taller of the two unequal towers represents Jesus Christ as the Head of the Church with the lower, seemingly incomplete tower representing the church, which remains unfulfilled until Christ returns again. Two shorter towers on the edges of the building represent the Old and New Testament. The large rose window facing Broadway presents Christ as the center of the church in a large inner circle where he is depicted as the Bright and Morning Star. The crown shows Him as King of Kings and the frame of sun portrays Him as the Sun of Righteousness. The five upper circles represent the writers of the New Testament Epistles, with four bottom circles representing the authors of the Gospels.
The structure is a classic late 19th century building oriented primarily toward a large Sunday service. As such, it does not have the classrooms or other amenities needed to support a full-service 21st century congregation. Lacking a large, wealthy constituency or landmark protection and sitting on an extremely valuable piece of real estate, the church has been considering redevelopment options for a number of years and the building's future is uncertain.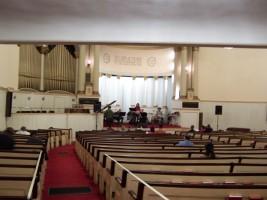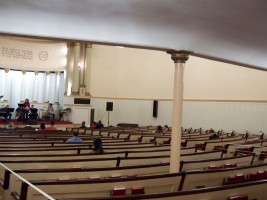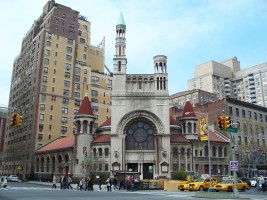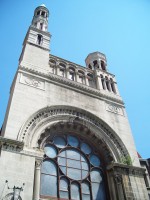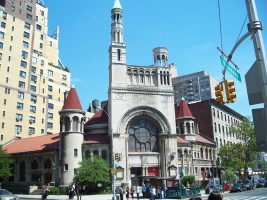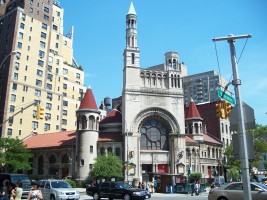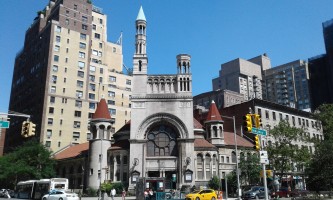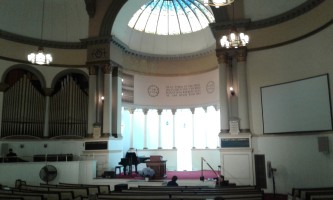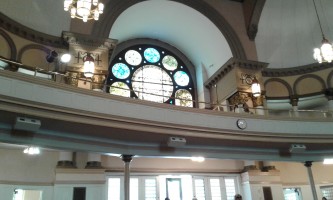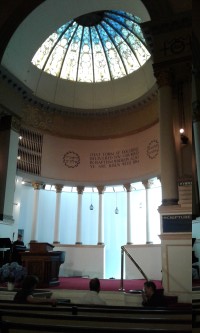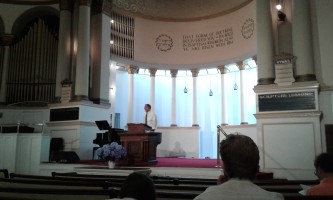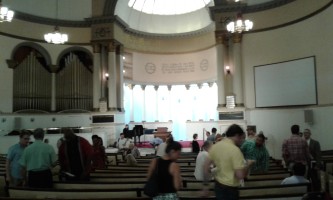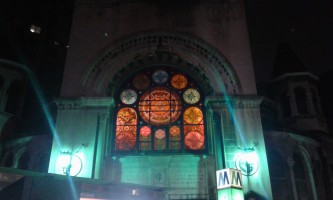 Next: French Evangelical Church (Église Évangélique Française)