September 21, 2005 - October 1, 2005: The Evacuation and the Storm
On September 14, my parents went to their vacation home outside Salem, Missouri, a tiny hamlet in a very isolated part of the northern Ozarks. Lacking detailed news about the hurricane brewing in the Gulf of Mexico, they set off for home on Wednesday, September 21. They spent the night in Sheridan, AR and decided to continue on home despite hearing about the hurricane on the news. Although I'm not entirely certain why my mother chose to return to Lake Charles, the stated reason was that she needed to get her vital documents and needed to get my father's prescriptions so they could be refilled.
As they made their way through Louisiana they encountered bumper-to-bumper traffic leaving in what turned out to be a mandatory evacuation order by the Mayor and Governor. However, they decided to press on and got in around 6PM on Thursday, the 22nd. They picked up their papers and immediately left - there would be no prescription refills at the closed Wal-Mart.
Unfortunately, the major artery through Southwest Louisiana is the east-west Interstate 10. The north-south roads are all two-lane, making a northward migration by a quarter million people very difficult. My mother remarked later that she had never seen anything like it in her life, with overheating cars, ambulances and roads becoming parking lots.
Alexandria, LA is normally a three-hour drive north, but on this evening it took them around ten hours. The traffic started to abate somewhat at this point and although my mother wanted to pull over and rest for awhile, my father would not allow her to sleep. Showing his diminished mental state, he even said that he would rather go back home and die there rather than evacuate. However, mom finished the drive to stay with friends in Homer, LA.
Because I was starting my first year teaching at a middle school in the South Bronx, my days were extremely long and I did not keep my cell phone on. My mother left a message right before they left Louisiana, but since she had lost her cellphone charger and did not keep her cell phone on anyway, I was not able to contact them as they made their way North. I finally heard from them Friday afternoon, when they had safely arrived in Homer and had rested a bit.
The hurricane came ashore early on the morning of Saturday, September 24, 2005, with the eye centered just to the west of Lake Charles. The hurricane cut a wide swath of destruction, effectively wiping a number of coastal towns off the map and causing extensive damage throughout Southwest Louisiana and Southeast Texas.
Numerous hurricanes had struck Southwest Louisiana over the half-century before Rita, but none had been overwhelmingly destructive or deadly since Audrey hit in 1957 with a 13-foot storm surge and winds gusting to 180 mph, killing 390. However, the death toll from that storm was largely due to the poor forecasting of the time (an era before satellites of any kind). The widely covered destructiveness of Katrina on the other side of the state gave Louisiana residents newfound respect for hurricanes. If anything good can be said of Katrina, it was responsible for the high evacuation rates for Rita less than a month later.
The bulk of the damage from Rita was related to wind. While low lying areas did experience flooding, Lake Charles is well above sea level and not subject to the levee breaches that proved so deadly in New Orleans. However, the wind destroyed large parts of the electrical grid and toppled thousands of large trees that seemed so invulnerable just days before. While the number of buildings that suffered structural damage from the wind was minimal, the wind caused widespread roof damage, subsequently resulting in interior water and mold damage.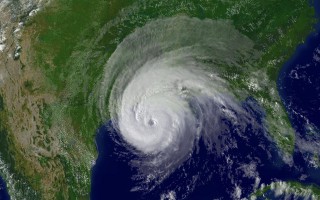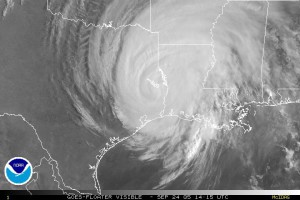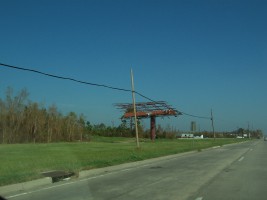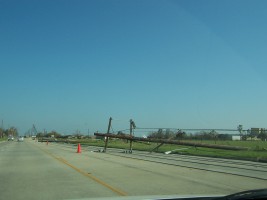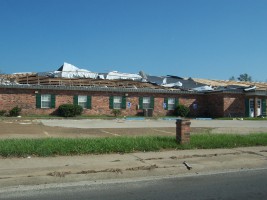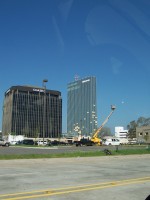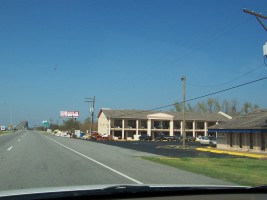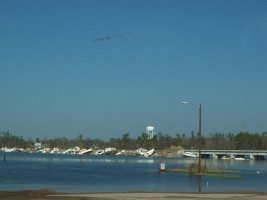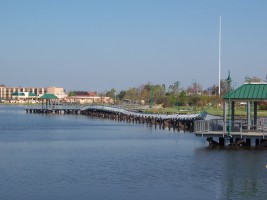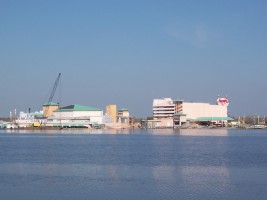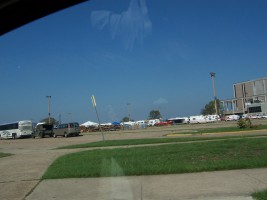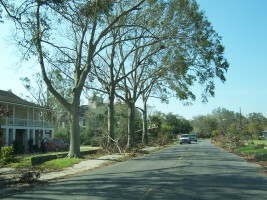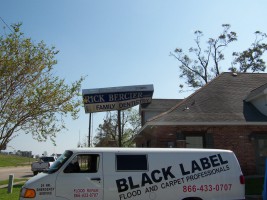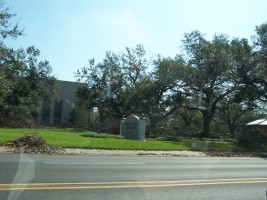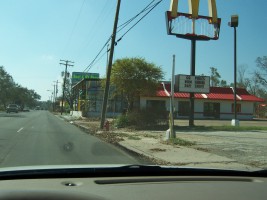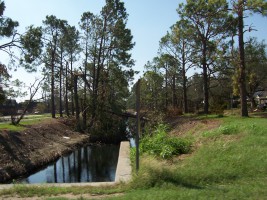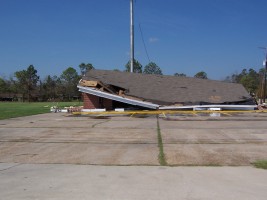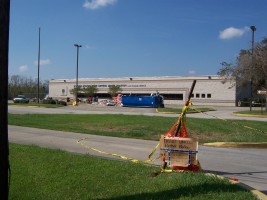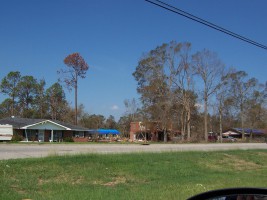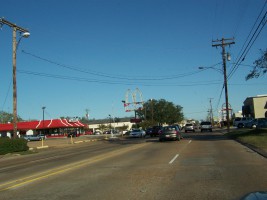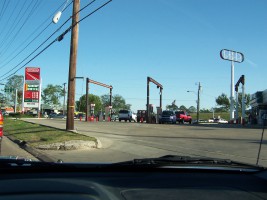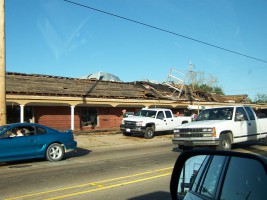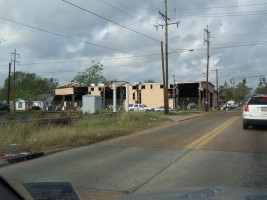 Next: September 27, 2005 - October 5, 2005: Refugees and The Reconnaissance Trip