Leon Woizikowski (1899-1975)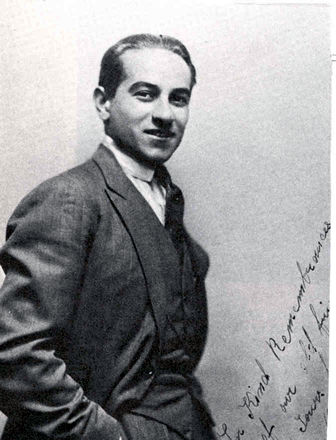 Leon Woizikowski joined the Ballets Russes in 1916 and was Diaghilev's most outstanding character dancer. Woizikowski began his dance training at the Warsaw Imperial Ballet School and then studied with Enrico Cecchetti. He remained with the Diaghilev Ballets Russes until Diaghilev's death. Woizikowski created roles in Leonide Massine's Las Meninas (1916), Les Femmes de bonne humeur and Parade (1917), La Boutique Fantasque and Le Tricorne (1919), Les Matelots (1925), Le Pas d'acier (1927), and in Bronislava Nijinska's Les Noces (1923), Les Biches (1924) and Le Train Bleu (1915). George Balanchine choreographed roles for Woizikowski in Barabau (1925), The Gods Go-a-Begging (1925), Le Bal and Prodigal Son (1929).
After Diaghilev's death Woizikowski joined Anna Pavlova's company where he danced from 1929 through 1931. During 1932 and 1933 he danced with René Blum's Ballet Russe and created roles in Balanchine's Cotillon and Le Concurrence (1932), and Massine's Jeux d'enfants, Les Presages, Beach, and Choreartium (1933).
In 1935 he formed his own company, Les Ballets Leon Woizikowska. His daughter, Sonia Woizikowska, Lydia Sokolova, and Igor Youskevitch were among the members of this group.
Woizikowski rejoined Ballet Russe de Monte Carlo, now under the direction of Colonel Vassili de Basil, and remained with the company throughout World War II. After the war he returned to Warsaw where he taught at the opera until 1960. Woizikowski then left Poland to work in London, first for the London Festival Ballet, and then Massine's Ballet Europeo in 1960 and 1961. In Germany he taught at the Cologne Institute until the mid-60s and at Bonn University until 1974. I have found no records that Woizikowski was also a choreographer, although he did restage many of the ballets of the Diaghilev era.
(First published January 1996)