Glen Tetley (1926 - 2007)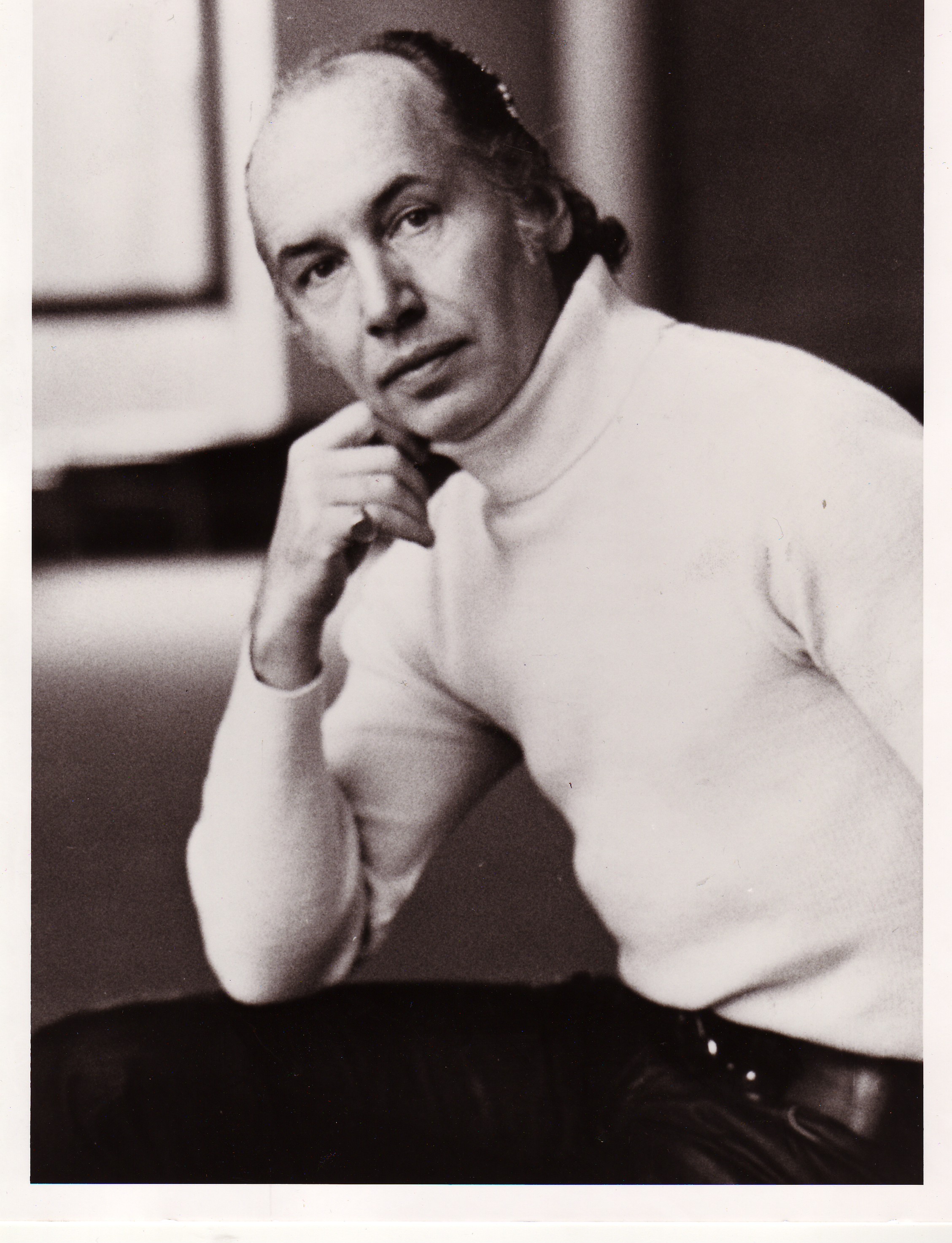 Glenford Andrew Tetley Jr. was born in Cleveland, Ohio on February 3, 1926, and grew up in Wilkinsburg, Pennsylvania a suburb of Pittsburgh. Glen Tetley started studying pre-med at Franklin and Marshall College before he was called into the service in World War II. After his time in the service, he finished college obtaining a Bachelor of Science degree, at New York University. While at NYU his interest in dance brought him the opportunity to study ballet with Helene Platova, Antony Tudor, Margaret Craske, and at George Balanchine's School of American Ballet ( SAB). Glen also studied modern dance with two of the greats: Martha Graham (and danced in her company), and Hanya Holm. He became Hanya's assistant and danced in many of her Broadway shows.
Glen's career took him all over the world as a dancers and choreographer. While dancing with American Ballet Theatre he was also dancing with the Martha Graham company. He was very involved with Ballet Rambert, Netherlands Dance Theater, Royal Ballet in Britain, the Australian Ballet, the Stuttgart Ballet, and the Royal Danish Ballet.
As a choreographer, Glen Tetley was more popular in Europe than in America. The pioneering fusion of ballet and modern dance in his works caused ballet and modern companies to think of his choreography as a bastard of both arts. Eventually his influence was adopted by the major companies. These ideals are taken for granted today.
Trying to explain his choreography Glen said, "I am just using the vocabulary of dance." He said about his ballet Pierrot Lunaire, "I realize it was about my life's journey."
Glen was an original member of the Joffrey Ballet and a member of Jerome Robbins' short lived Ballet U.S.A. Glen formed his own company which lasted from 1962 to 1969. He choreographed his last ballet, Lux in Tenbris for the Houston Ballet in 1999.
Glen Tetley died of melanoma on January 10 2007 in West Palm Beach, Florida.
My Relationship with Glen Tetley and World War II
Glen and I are the same age and we both started our dance training after our time served in the army. I realize I have never mention that the dancers our age spent time in the service of WW II. This meant that some dancers had to take time out of their careers while serving in the armed services. Like many, servicemen spoke very little about their service, because at that time it included practically every man of a certain age range. We do know Igor Youskevitch was in the US Navy and resumed his dance career after his discharge. This time also delayed many young male dancers' training at a very important time in their lives. Like Glen Tetley and many more our dance training and careers were late. In 1948 I made my debut with the San Francisco Ballet with Scott Douglas (aka Jimmy Hicks), Glen's companion for 42 years. I came to New York City in 1949 and Scott followed a few years later. Because we had the GI Bill our dance training was paid for by the government. This allowed us the best training in the United States.
Scott became a principal dancer with American Ballet Theatre and later ballet master. Scott's work with Glen gave them a great working relationship. When Scott died, Glen invited me to speak at his memorial saying, "You have known Scott longer than anyone else."
Having known Glen Tetley so well, it is hard for me to think of him as a pioneer in dance, but indeed he was.
(First published 3/27/2007)