Tatiana Riabouchinska (1917-2000)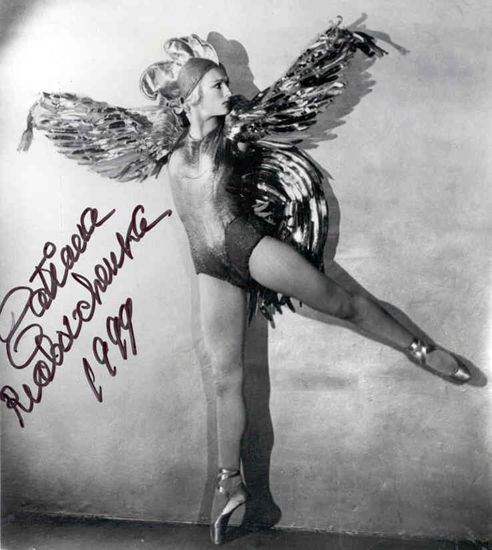 Tatiana Riabouchinska was born in Moscow on May 23, 1917. She was educated at the Fenelon School in Paris and her ballet training started with Alexander Volinine and Mathilda Kschessinska. Riabouchinska made her debut in Paris with the Chauve-Souris revue. In 1932, at the request of George Balanchine, she joined the Ballets Russes de Monte Carlo as one of the three baby ballerinas, she was 15. The publicity of the three "baby ballerinas" helped revive interest in the ballet after Serge Diaghilev's death left Europe without a major ballet company.
Riabouchinska remained with the Ballet Russe until 1942, and was a guest ballerina with Ballet Theatre, the Original Ballet Russe, Ballet des Champs-Elysées, Teatro Colon, Buenos Aires, and the London Festival Ballet. Riabouchinska created the role of the Florentine beauty in Paganni, the Junior girl in Graduation Ball, title roles in Coq d'Or and Cinderella. She danced the Blue Bird in Aurora's Wedding and the Prelude in Les Sylphides.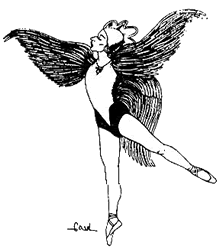 Tatiana married David Lichine (choreographer of Graduation Ball and many other ballets). Riabouchinska settled in Los Angeles and passed away on August 24, 2000 only hours after teaching her final ballet class.
(First published February 1998)