Paul Petroff (1906-1981)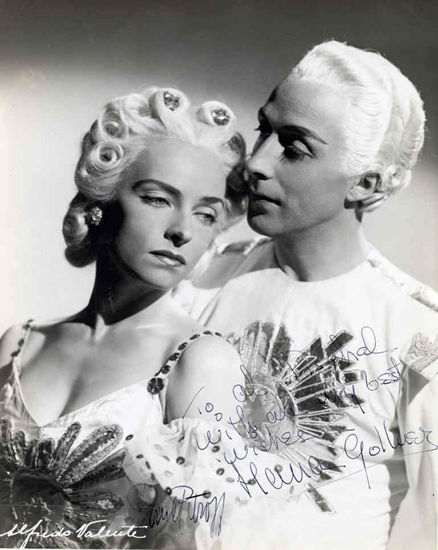 Paul Petroff, originally Paul Elif Wilhelm Pederson, was born in Elsinore, Denmark. In Copenhagen, Denmark he studied dance with Kate Lindhart and made his debut with Violet Fisher in 1930. In 1931 he performed with the Folies-Bergère in Paris. Petroff was premier danseur of the Ballet Russe de Monte Carlo and the Original Ballet Russe (1932-1934), Ballet Theatre (1943-45), Ballet for America (1946), and the International Ballet (1947).
In addition to studying with Nana Gollner, I also had the opportunity to take ballet and partnering classes with Petroff, who was recognized as an excellent partner, much in demand by many ballerinas. A story of Petroff I know he would have liked to forget, was that he was knifed in the lobby of his hotel here in New York City. Sol Hurok kept the incident out of the press and the assailant was never found. According to Frederic Franklin, Petroff used the knifing attack as a bargaining chip during contract negotiations; he would not let the press know the details if he got the roles, terms and salary he wanted.
Since gossip ran rampant in the company, I guess Paul Petroff is the only one who knew the truth.
(First published December 1998, revised 9/24/2009)