Ruth Page (1905-1991)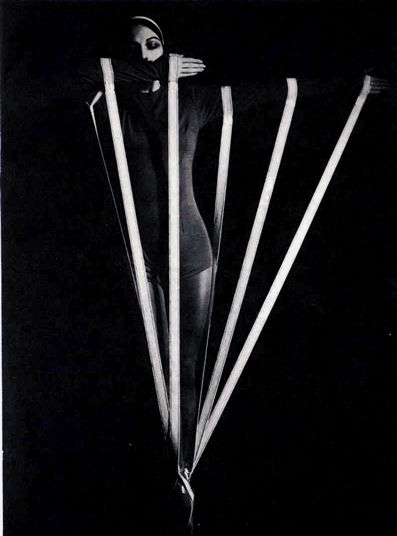 Ruth Page was certainly one of the pioneers of American ballet. She was one of the first ballet choreographers to employ American subject matter.
In 1914 Anna Pavlova dined at the home of Dr. Lafayette Page, where she met his daughter Ruth. Ruth Page was trained by one of the local teachers in Indianapolis, where she was born. Pavlova thought that the young girl had talent and allowed her to dance in her company that year.
The Page Family moved to Chicago, where Ruth Page's name would be synonymous with ballet until her death. Ruth had a chance to study and work with Adolph Bolm, a former leading member of the Diaghilev Ballets Russes. In Bolm's Apollo, she danced Terpsichore, months before Balanchine created his own, more famous version of the ballet.
In 1925 Page danced with the world-renowned Ballets Russes, the first American to dance with Diaghilev. George Balanchine choreographed two divertissements for her: Etude and Polka Mélancolique. These are believed to be his first works created for an American dancer.
Miss Page was interested in the avant-garde, and studied with Mary Wigman, the great German Expressionist. Ruth Page was associated with Harold Kreutzberg from 1931 through 1934. Kreutzberg was the leading male exponent of modern dance in Germany.
Ruth Page was always a dancer, choreographer, producer and director of her own Chicago-based company. Her most famous ballet was Frankie and Johnny, choreographed with Bentley Stone in 1938. Mr. Stone was an early American dancer trained by Luigi Albertieri and Laurent Novikoff; both teachers were strongly influenced by Enrico Cecchetti. Mr. Stone also danced with Ballet Russe de Monte Carlo. In 1947 the Ballet Russe de Monte Carlo staged Frankie and Johnny and I had a chance to see Ruth Page and Bentley Stone in the leading roles.
There were some who said that Ruth Page bought her way into ballet. Whether or not this is true, her contributions to ballet were enormous. Page was also the author of two books, Page By Page (1980) and Class (1984). She received the Dance Magazine Award in 1980, Illinois Gubernatorial Award in 1985, and held honorary degrees from Indiana University, De Paul University, and Columbia College of Chicago.
Dancers from the Windy City (Chicago) must give Ruth Page their thanks for the work she did to put their home town on the map of the dance world.
When Was Ruth Page Born?
As with many figures in the arts and entertainment, there is some question about Ruth Page's true date of birth. When I was a dancer I gave my age as years younger. When I worked with Maria Tallchief she was 3 years older than I...today in her book she is only 1 year older.
The Concise Oxford Dictionary of Ballet lists Ruth Page's date of birth as March 22, 1905. Three other reference books also list her birth year as 1905.
However, author Lyndee Henderson wrote to us and noted that there is considerable evidence that she may actually have been born up to six years earlier. In 1980, while receiving the Dance Magazine Award, Miss Page announced that she would turn 80 later that month, indicating a 1900 birthdate. In 1991, on the occasion of Miss Page's death, Ann Barzel reported that Miss Page was born in 1899. The inconsistency may be further evidence of fibbing.
Perhaps the most solid evidence (pun intended) is her own gravestone, located in Chicago's Graceland Cemetery, which lists her birth year as 1899. Her monument features a figure wearing a lovely sculptural costume and is visible on the macabre yet fascinating www.findagrave.com website or cemetery.innersource.com.
I can say that Miss Page was in class with me when I was in my mid forties. At that time she would have been 21 years older than me. There is no way she was 26 years older, because she did the whole class. And if the older date is correct, she still looked mighty good.
With the passage of time, we may never have complete certainty of Ruth Page's real birthdate. But regardless of her exact age, there is no question about her remarkable gifts and her timeless contribution to the history of American Ballet.
(First published 8/12/2004)